Edward "Red" Joe Douglass III
Edward "Red" Joe Douglass III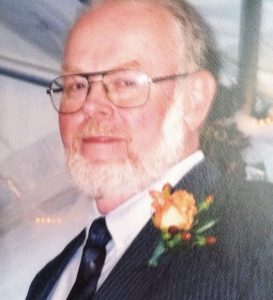 Edward "Red" Joe Douglass III, of Hookstown, passed away the afternoon of January 10, 2020 after a long illness.  He walked through the gates of heaven greeted by his Lord and Savior Jesus Christ and his beloved Ginny.
Born in Chicago, IL on May 2, 1945 the son of the late Edward Joe Douglass Jr. & Mary Jane (Smoot) Douglass.  He grew up in Alexandria, VA and graduated from Francis C. Hammond High School in 1963. Red was a graduate from Wilmington College in North Carolina, with a BS in Business and BS in Art. He was a founding father member of PI Sigma Mu.  He spent most of his career in the Transportation Industry, once leaving that in his 50's he became a professional Blacksmith and Artist. Red loved his family, raising and working with draft horses, going for long rides on Sunday and touching people's lives through his art.
He was a member of Mount Pleasant Church in Raccoon Twp.
In addition to his parents, he is preceded in death by his wife, Virginia O. Douglass in 2018.
Surviving is his two children, Edward Joe Douglass IV (Sheri), Cleveland, TN and Skye Douglass, Sewickley.  Three granddaughters, Rebeka Gouger (Dakota), TN, Katie Douglass, VA and Alexandria O'Neal Casey of Sewickley.  And a loving sister and brother in law Sandra Jane and Mac McGee, Gloucester, VA.
As per Red's wishes there will be no viewing and a private interment will take place at John Anderson Cemetery.  Service will be held by Reverend Dr. Richard Herbster.
A memorial service will be held March 14th at Mount Pleasant Church at 11 am with a dinner to follow. The Huntsman Funeral Home & Cremation Services of Aliquippa is in charge of arrangements.