Terry W. Scott
Terry W. Scott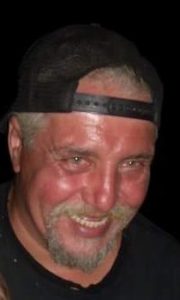 Terry W. Scott, 61, of Pulaski Twp., passed away on February 8, 2019 in Heritage Valley, Beaver. He was born in Freedom on May 12, 1957, a son of the late Iona (Myers) Scott.
He was preceded in death by his siblings, Craig Scott, Donna Murray, Joyce Boring and Darlene Foster.
He is survived by his wife, Pam Scott; his children, Tonya (Andy Wilson) Scott, Brian (Jackie Herwig) Scott; and grandchildren, Jessica, Lucas, Tyler and Danny Wilson, and Haven and Kenley Scott.
All services are private.  Private burial will take place at Oak Grove, Freedom Cemtery.
Arrangements by the Huntsman Funeral Home and Cremation Services, Inc. of Rochester.
Memorial Contributions should be made to the American Cancer Society., 320 Bilmar Dr. Pittsburgh PA 15205