Robert W. Lewis Sr.
Robert W. Lewis Sr.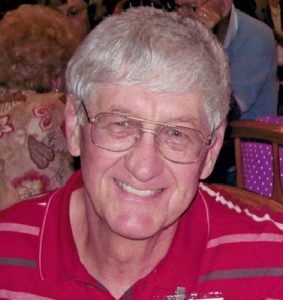 Robert W. Lewis Sr., 83, of Hopewell Twp, passed away on November 27, 2018, in Good Samaritan Hospice House, Wexford.  He was born on January 6, 1935 the son of the late William & Thelma (Waltenbaugh) Lewis.
Robert graduated from Aliquippa Highschool in 1952.  He went on to graduate from the Pittsburgh Institute of Aeronautics, and was a veteran of the Army National Guard. He then Retired from J&L Steel as an Armature Winder and finally worked at Pro Flight Aviation as an aircraft mechanic. He was a member of the First United Methodist Church of Aliquippa.
Robert enjoyed sharing old photos with friends and grandchildren.  He also liked working around the house, lawn care, watching his sons play baseball, and playing golf with his J&L friends.
He is survived by his loving wife of 58 years, Carol (Skelton) Lewis.  Two sons, Robert W. Lewis Jr., Hopewell Twp. And Dan Lewis (Debbie), Sharpsburg, GA.  Four Grandchildren, Danielle & Dylan Lewis, Sharpsburg, GA and Rachel & Justin Lewis, Independence Twp.  Two sisters-in-law, Vicki Lewis, Green Twp. & Virginia Skelton, Hopewell Twp.  As well as several nieces & nephews.
In addition to his parents, Robert was preceded in death by his brother, Donald Lewis.
Special thanks to Doris Norris and her son Craig, and Barb Mitchell for their love and compassion in helping with the home care of Bob.  The family also wishes to thank the staff at Good Samaritan Hospice for both home and inpatient care.  Our thanks goes out to our many friends in the church and community for the many prayers, cards and calls.
Friends will be received on Friday, November 30th from 3-7 PM in the Huntsman Funeral Home of Aliquippa (2345 Mill Street).  Where a funeral service will be held on Saturday at 10:30 AM.  Private interment will take place at Woodlawn Memorial Park, Aliquippa.
In lieu of flowers memorial contributions can be made to:  The First United Methodist Church of Aliquippa, 2816 Brodhead Rd. PA 15001.