Mary B. Batchelor
Mary B. Batchelor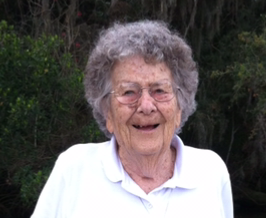 Mary B. Batchelor, 95, of Hopewell Twp., formerly of Baden, passed away on Tuesday, November 20, 2018, in her home.
She was born in Economy Borough on February 25, 1923, the daughter of the late, Donald and Mary Boal.
She was a graduate of Geneva College with her Bachelor's Degree in 1968 and then graduated Duquesne University with her Master's Degree in 1972.  She retired after 22 years of teaching from Ambridge Area School District in 1989.  She loved to travel, visiting all 50 states and parts of Europe, South America, Caribbean and Canada.  She was a longtime member of Ohio United Presbyterian Church. She was also a lifetime member of PSEA. 
In addition to her parents she was preceded in death by her husband, William G. Batchelor , whom she married in 1942; her brothers, John and George Boal, and a son-in-law: Thomas Wakefield and a good friend Carl Stanfield. 
She is survived by her two children; Barbara (Ray Rhines) Batchelor, Estero, Fla. and William G. (Brenda) Batchelor Jr., Hopewell Twp.; three grandsons, Brad (Lora) Batchelor, Keith (Heather) Batchelor, and Kevin Batchelor; four great- grandchildren, McKinley, Lindsey, Bristol, and Samuel; and a sister-in-law: Helen Boal.
Friends will be received on Wednesday from 3 to 7 p.m. in the HUNTSMAN FUNERAL HOME & CREMATION SERVICES OF ALIQUIPPA, www.huntsmanfuneralhomes.com, 2345 Mill St.
where a funeral service will be held on Thursday at 11 a.m. conducted by Rev. Nick Marlatt. Interment will follow in Oak Grove, Freedom.
Memorial contributions may be made to the American Cancer Society 320 Bilmar Dr Pittsburgh, Pa 15205. 
The family wishes to thank Good Samaritan Hospice for their wonderful care.