Stephen Andrew Ankrom
Stephen Andrew Ankrom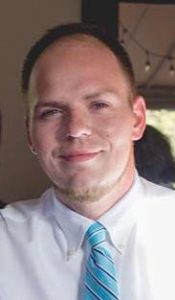 Stephen Andrew Ankrom, 30, of Raccoon Township, passed away unexpectedly Friday, October 5, 2018, at Heritage Valley, Beaver.
Born May 30, 1988, in Pittsburgh, PA, he was a son of Terrence Ankrom and Deborah English. A 2006 graduate of Hopewell High School, he was currently working as a Business Manager at Globe Airport Parking in Moon Township.
Surviving is his loving wife, Kendall Ankrom; his four children, Aiden, Eliana, Madison, and Kenley Ankrom; his father, Terrence (Karen) Ankrom; his mother, Deborah English; mother and father-in-law: Ken & Sue Wilson; maternal grandmother, Janet Haller; his brother, Matthew Ankrom; his three sisters, Amy (Chris) Baker, Rebecca (Tyler) Collins, and Alexis Ankrom; and two nephews, Cameron Baker and Vincent Ankrom.  Steve also leaves behind Kendall's family, several close friends, and Maverick the pig.
There will be a Memorial Service and gathering on Tuesday, October 9, 2018 at 5 pm at Wildwood Chapel, 2850 Jack Street, Aliquippa, Pa, 15001.
In lieu of flowers, donations may be made to his family.