Keith Edward Wert
Keith Edward Wert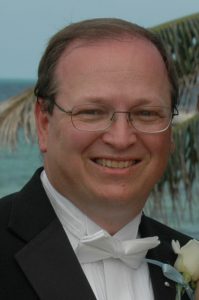 Keith Edward Wert, 58 of Hopewell Twp. Passed away Saturday September 22, 2018. He was born January 9, 1960 in Lock Haven, PA the son of  Richard Wert & Phyllis Geraty Wert.  He was employed by Allegheny Technologies Inc. as an IT Manager.  He attended Impact Christian Church, Moon Twp.  He was a beloved coach for Special Olympics Beaver County.
He was preceded in death by his son Kyle Edward Wert.
He is survived by his wife Wendy Foust Wert, 4 children Casse (Jeremiah) Tate; Aubrey Wert (Jarrod Biesenkamp); Ryan (Molly) Wert; and Lydia Wert.
Keith adored his Grandchildren:   Andrew, Ainsley, Michael, Mira, Gabriella, and Heidi. He is also survived by a brother Samuel Wert and a sister Patti DeArment.
A Memorial Gathering will be held Thursday from 4 PM to 7 PM at the Huntsman Funeral Home & Cremation Services 2345 Mill Street, Aliquippa, PA 15001.  A Memorial Service will be held at 7:00 PM Thursday in the funeral home
He will be interred in his family plot in Cedar Hill Cemetery Mackeyville, PA in a private service.  In lieu of flowers, donations may be made to Beaver County PA Special Olympics
or Impact Christian Church in Moon, PA.