Robert D. Short
Robert D. Short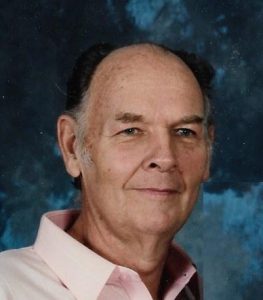 Robert D. Short, 89, of Carmichaels, PA passed away after a brief illness on Monday April 16, 2018 in Washington Health System. He was born on December 15, 1928 in Aliquippa, the son of the late John & Della Short. In addition to his parents, he was preceded in death by his wife Erma M. Short in 2011, and a brother Jack Short.
He is survived by his 5 daughters: Janice (Karl) Baily, Waynesburg, PA; Joan (Shirl) Ater, Mebane, NC; Robin (Brad) Henderson, Brave, PA; Rhonda (John) Welty, Chester Springs, PA; Glenell (Walt) Agnolutto, Huntington, MD; 8 grandchildren and 12 great grandchildren; 2 sisters, Gwen Hines and Lucille Morris, both of Aliquippa.
He began attending the University of Pittsburgh at age 16, where his scores helped the University of Pittsburgh rifle team win the William Randolph Hearst ROTC national competition. After enlisting in the US Army at age 17-he served in the Signal Corps as a radio operator in Japan for 18 months. He returned to the University of Pittsburgh-graduating with a BS degree in Mechanical Engineering. Following graduation, he accepted a position with RCA, retiring from there after 31 years of service. Following this, Robert was consultant for ITS for 10 years, designing transmission towers. In addition, he authored many articles to the "Private Cable and Wireless Cable" magazine.
Known for his love of family, Robert enjoyed piloting his airplane, hunting, traveling and boating. Always passionate about his hobbies-he enjoyed golf, snorkeling, archery and was an avid reader of books about the Sciences. Up until age 87, "Bicycle Bob" could be seen cycling the Green River Trail in Rice's Landing.
Friends will be received on Friday, April 20, 2018 from 3 pm until 7 pm at the Huntsman Funeral Home and Cremation Services , 2345 Mill Street, Aliquippa, PA, where funeral services will be held Saturday at 10:30 am.
Interment will follow in Woodlawn Cemetery in Aliquippa.
Memorial contributions may be made in Robert Short's name to the Ohio United Presbyterian Church, 1236 Longvue Ave., Aliquippa, PA or to the charity of your choice.