Virginia "Ginny" ONeal Douglass
Virginia "Ginny" ONeal Douglass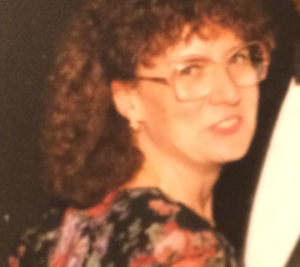 Virginia "Ginny" ONeal Douglass, of Hookstown, 70 passed away the morning o f March 2, 2018.  She walked through the gates of heaven to a flower studded meadow greeted by a Host of Angels to meet her King, Lord and Savior after a long heroic battle with Alzheimer's.
Born on August 21, 1947 in Neosho, MO, she is survived by her loving husband Edward "Red" Douglass, of 51 years. A son Edward J. Douglass IV (Sheri), Beaver and a daughter Skye Douglass Casey, Hopewell.  Three granddaughters: Rebeka Douglass Gouger (Dakota), Chattanooga, Tn; Katie Douglass, Lynchburg, VA; and Alexandria ONeal Casey, Hopewell.  Also, a beloved sister and brother-in-law Sandy and Mac McGee, Gloucester, VA.
We would also wish to thank all her friends and caregivers at Beaver Elder Care, Aliquippa and Good Samaritan Hospice of Heritage Valley Beaver.
She was a member of Mt. Pleasant Church worshipping and praising Jesus.  She was employed by Giant Eagle at Green Garden Plaza working in the floral department for 17 years before retirement.  She enjoyed raising all her animals, working in her garden, and spinning and weaving wool.
As per Ginny's request, there will be no viewing and interment will be private.  Rev. Dr. Richard Herbster will officiate a graveside interment for the family.  A memorial service, which the family invites you to remember her life and how she loved to worship will be held on Saturday March 10th at 11AM in Mt. Pleasant Church 846 Rt. 18 Raccoon Twp. A luncheon will be held immediately following the service.
In lieu of flowers, memorial contributions are suggested to Mt. Pleasant Church Building Fund.