Eugene (Gene) Schleiger
Eugene (Gene) Schleiger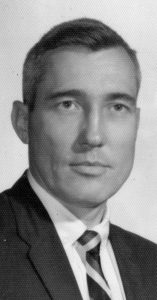 Eugene (Gene) Schleiger, passed away peacefully on Sunday, September 24, 2017, at Good Samaritan Hospice. He was born in Rochester on June 14, 1931, the son of the late Adam and Olive (Caldwell) Schleiger.
He is survived by his beloved wife Madelyn M.(Quinn) Schleiger of 64 years; his daughter, Gene Marie (Schleiger) Lorenzi, and his son, Scott Schleiger of New Jersey; four  grandchildren, Alexander and Jonathan Lorenzi, Nicolas Schleiger of Manchester, New Hampshire and Samantha Schleiger of Hillsdale, New Jersey.
Eugene graduated in 1950 from Freedom High School. He joined the Air Force in 1952, and was an Electrical Instructor. Eugene and Madelyn were married on June 13, 1953 at Saint Celia RC Church in Rochester, PA.  During his time in the service at Amarillo Air Force Base in Amarillo, Texas, he attended Amarillo Junior College; also took classes at West Texas State in Canyon, Texas.  He received an Honorable discharge in 1956.  He worked at Koppers Chemical Plant and attended night classes at Geneva College, and  graduated in 1960.  He enjoyed teaching the students and he changed his major to Mathematics Education.  He taught and coached basketball at Monaca, Freedom, and Beaver schools.  He was given a National Foundation Grant to attend Clarkson College of Technology in New York where he received his Masters' Degree in Mathematical Science in 1968.  In 1973 he started a Home Maintenance (remodeling) business while still teaching.  He attended a technical school to study air conditioning in 1983 and started his Heiss and Kault business.  He retired from teaching in Beaver School District in 1993 with 42 years of service.  With the help of his wife they decided to spend time in Naples, Florida. He started playing tennis again and he was an avid player.
In honor of his wishes, there will be no funeral services. There will be a private interment at the Beaver Cemetery. Also, in honor of Eugene's wishes memorial contributions may be made to a charity of your choice