Jonathan "Poch" Smith
Jonathan "Poch" Smith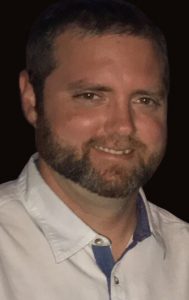 Jonathan "Poch" Smith, 37 – Son, Husband, Father, and Friend
"Not a goodbye, but a see you later"
Jonathan, 37, formerly of Avella, passed at 2:05 PM, Sunday, September 24, 2017 at home in Neshannock, surrounded by his loving wife and family after a courageous fight against cancer.
Jonathan was born July 7, 1980 in Washington, Pennsylvania, to Donald and Elaine (Dryer) Smith.
He married Elisa Suber on October 28, 2006 and had two sons, Mason (9) and Keenan (7).
At Westminster College, he was the Director of Enterprise Services and served as an advisor to Phi Kappa Tau for 11 years. Also from Westminster, he received his Bachelor of Science in Computer Information Systems in 2002 and a Masters of Education degree in 2007. He also co-founded his own web services business, QS Web Services, in 2014. He was also a member of the Grove Presbyterian Church, West Middletown, PA.
Known for his patience, humor, and easygoing nature, Jonathan was an avid lover of helping others, coaching his children's soccer teams at the Y-Zone, keeping up with the latest and greatest technology, and Pittsburgh sports. He enriched countless lives around him. His only wish was to have more time with his family.
Surviving are Jonathan's wife, Elisa, and sons, Mason, and Keenan; his Mother, Elaine Smith, of Washington; his brother, Gary Smith, sister-in-law, Mary Jo; his nephew, Thomas Smith and  niece, Molly Smith, of Avella; Father-in-law, Alan Suber, mother-in-law, Pam Suber, of Hermitage; Sister-in-law, Kaitlyn Suber, of Pittsburgh; Cousins, Beth (Rabo) Nijenhuis, Dean (Missy) Dryer, Philip (Vicky) Blanchard, Elizabeth (Matt) Morson, and many aunts, uncles and friends.
Preceding in passing on to eternal life are Jonathan's father, Donald Smith, his sister Kimberly Susan Smith and his cousins, David Dryer and Deborah Welsh.
Family and friends will be received on Friday, September 29th, from 4pm-8PM, at Westminster College, in the Wallace Memorial Chapel, 319 South Market Street, New Wilmington, PA 16172 and also on Saturday, September 30th, from 10am until time of funeral services at 11 AM, with Rev. James Mohr, officiating.
As he loved technology and social media, a video tribute to Jonathan can be found here (https://goo.gl/v8QyAa).
Memorial contributions may be made to a memorial trust, "Mason and Keenan Smith Family Fund" at First National Bank, 3320 East State St. Hermitage, PA 16148 or in any branch.
Arrangements by the Huntsman Funeral Home & Cremation Services, Inc. 724-775-0655