Mitchell L. Morsillo
Mitchell L. Morsillo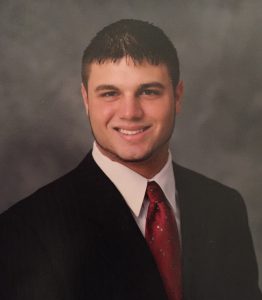 Mitchell L. Morsillo, age 30, of Moon Township passed away on Thursday, July 27, 2017 following his long struggle of depression and addiction. He is survived by his parents James and Patricia (Turkovich) Morsillo, his siblings Dante and Kim (Cowell) Morsillo, Pittsburgh; Jaimie Morsillo, CA.; Nico Morsillo, Moon Twp, his maternal grandmother, Elizabeth Turkovich, his paternal grandmother, Irene Morsillo, aunts and uncles Martin and Paula (Fratangeli) Turkovich, Center Twp., Mike and Ann Turkovich, CO, Richard Turkovich, NV, Tim and Ramona (Morsillo) Edwards, Baden, Joseph and Maria (Morsillo) Kotula Ambridge, Vincent Morsillo, Philadelphia, and cousins Madison, Tim, Brooklyn, Lucas, Austin, Anissa, Haley, John, Jake & Nicole, and niece Henley.
Mitchell was preceded in death by his paternal grandfather, James Morsillo and maternal grandfather, Louis Turkovich, aunts, Mary Turkovich & Lois Ciberey and cousin, Eric Turkovich.
Mitchell was a member of 2001-2005 Moon football team, where he was awarded a full scholarship to Ohio University, Athens, Ohio. He was also awarded a track and field scholarship to University of Pittsburgh and chose football as his future. He moved onto receive his MBA at Seton Hill University on another football scholarship. He was our gentle giant and was loved by many. He was motivated to continue educating himself by reading books and researching a plethora of topics. He was honest and true to his beliefs and wasn't afraid to share it, but would do anything for anyone and always lit up the room with his smile and sense of humor. He was a gifted and bright man that didn't get a chance to reach his potential. Peace at last – safe in the arms of our Lord.
Friends are invited to a Funeral Liturgy Mass of Christian Burial on Saturday August 12th at 9:30 AM; At St. Margaret Mary Parish, (1 Parish Dr. Moon Twp.)
A Celebration of Life gathering will follow after Mass, downstairs in the church cafeteria. The Huntsman Funeral Home & Cremation Services of Moon Twp. is in charge of arrangements.
Memorial contributions may be made to: Clear Recovery (www.clearrecovery.org) and or BIRI (Brain Injury Research Institute) at (www.protectthebrain.org.)