Delfina "Dale" (Tarquinio) Pungock
Delfina "Dale" (Tarquinio) Pungock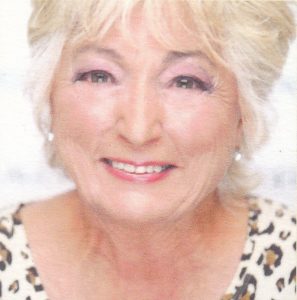 Delfina "Dale" (Tarquinio) Pungock, age 84, Formerly of Crescent Twp. who lived in Moon Twp. and seasonally in Panama City Beach, FL, died on July 22, 2017. She was born in Ambridge on December 28, 1932 the daughter of the late Benifacio & Adelina (Troia) Tarquinio.
In addition to her parents, she is preceded in death by her husband Thomas E. Pungock in September of 2008.
Delfina is survived by her beloved children, Reyne O'Shaughnessy-Goetze (Frank), Sewickley and Thomas M. Pungock (Terry), NC. Cherished grandchildren, Erica Pungock, Michael Pungock, Logan O'Shaughnessy, Blake O'Shaughnessy (Carolyn) & Grant Goetze. Cherished great grandchildren, Jeremy, James, Amber & William.
There will be no public visitation; The Huntsman Funeral Home & Cremation Services of Moon Twp. is in charge of arrangements.
Friends are invited to a Memorial Mass on Friday August 11th at 9:30AM in Delfina's church, St. James Catholic Parish, Sewickley. Private entombment will take place at Resurrection Catholic Cemetery, Moon Twp.
In lieu of flowers memorial contributions may be made to: The National Pancreatic Cancer Foundation (www.npcf.us) or donations are being accepted in her name by St. James Parish (www.stjames-church.com)