Edward G. Kalish
Edward G. Kalish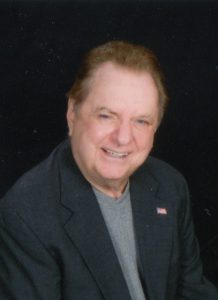 Edward G. Kalish, 87, of Beaver, passed away unexpectedly on Monday June 19, 2017 in Allegheny General Hospital. He was born in Smithton, PA the son of the late John and Josephine Kalish.
Ed served for the US Navy and the Marines during the Korean Conflict. He was a graduate of both Temple and Duquesne Universities. He was retired as a pharmacist from the Eli Lily Drug Company and he also worked as a pharmacist for Public Drug in Brighton Twp. and Beaver.  He was an active member at Faith Community United Methodist Church. Ed enjoyed collecting stamps and signs.  He was extremely well read in many different topics.  He will be missed by his two loving dogs Bella and Lola.
In addition to his parents, he was preceded in death by 7 brothers and sisters and a step son Ralph Moreira Jr.
He is survived by his beloved wife Patricia Kalish, a brother John (Marcie) Kalish; 5 step children: Richard (Bonnie) Moreira, David (Kathy) Moreira, Kathy (Stephen) Moreira-James, Gregory (Christine) Moreira, and Douglas (Margie) Moreira; many grandchildren and great grandchildren and one great great grandchild.
Friends will be received on Thursday from 2~4 &6~8PM in the Huntsman Funeral Home and Cremation Services of Rochester. Also from 10:30AM until the time of Funeral Service at 11AM in Faith Community United Methodist Church of Rochester. (341 Jefferson St.)
Memorial contributions may be made to J.A.M at Faith 341 Jefferson St. Rochester, PA 15074