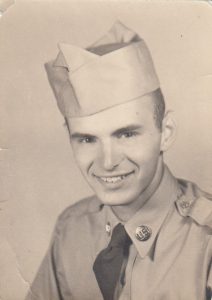 Dominic F. Dragojevich
Dominic F. Dragojevich
Dominic F. Dragojevich, 86 of Moon Twp. died peacefully Sunday May 9, 2021 at the Good Samaritan Hospice House in Wexford, PA. He was born in Braddock on March 2, 1935 the oldest son of Dominic and Agnes (Page) Dragojevich.
He is survived by brothers Eugene and Anna Mae, Jesse and Vinnie Dragojevich and Sister Janet Stewart.
After graduating High School, Dom served his country in the US Army. He was stationed in Germany which enabled him to meet his long-time high school pen pal in Paris, France which he is survived by his beloved wife Josiane (Portelli) Dragojevich. They had 3 children. Daughter, Rosemary Beyer; son Daniel (and Mia) Dragojevich, son Dominic Dragojevich who preceded him in death; grandchildren Gary, Jen, Brianna and Jeremy (also preceded in death); Great grandchildren Alexis, Scotty, and Jessica; great great grandchildren Chloe and Cole. He would pursue employment with TWA Airlines so they could return to France often to visit family and then go on to be a master Jeweler.
Friends and Family will be received. on Sat, May 15th from 11AM until time of Memorial Service at 12Noon in the Huntsman Funeral Home and Cremation Services of Moon Twp. (1522 Coroapolis Hts. Rd.) In lieu of flowers, Memorial Donations can be made to Good Samaritan Hospice (www.concordialm.org)