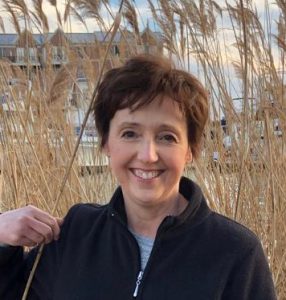 Patricia Ann "Patty" (Aurin) Thomas
Patricia Ann "Patty" (Aurin) Thomas
Patricia Ann "Patty" (Aurin) Thomas, 64, of Moon Twp. passed away on April 19, 2021 in her home. She was born in Sewickley, PA on February 9, 1957 the daughter of Margaret (Marchetti) Aurin & the late Carl Aurin.
Patty graduated from Quaker Valley Highschool in 1975.
In addition to her mother, Patty is survived by her husband of 44 years, David Craig Thomas. Three children: Cara Blyzwick (Brad), Moon Twp., PA; Afton Thomas-Thangaraj (Swaminathan), Baltimore, MD & Matthew Thomas. Three grandchildren, Abby & Elijah Blyzwick, Zofia Thangaraj.
In addition to her father, Patty was preceded in death by her brother, Kenneth Aurin.
All services are private. The Huntsman Funeral Home & Cremation Services of Moon Twp. is in charge of arrangements.
Private interment at Sewickley Cemetery.
In lieu of flowers, memorial donations may be made to: Hair Peace Charities (www.hairpeace.org)