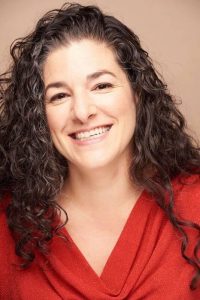 Nina Louise "Neen" Napoleone
Nina Louise "Neen" Napoleone
Nina Louise "Neen" Napoleone, 47, of Moon Twp. passed away peacefully in her parents' home with her loving family by her side. Nina was born in Sewickley on February 18, 1974 the daughter of Deni & Frances (George) Napoleone.
Nina graduated from Moon High School in 1992 and went on to earn her Bachelor's degree in communications from Mercyhurst University. Nina was the sales manager at the family business, ALDOS Foodservice, in Independence Twp.
Nina was very talented, giving, and family oriented. She has performed in shows at Moon Area High School, Mercyhurst University, Robert Morris Colonial Theater, Stage 62, Iron Horse Theater in Ambridge, Comtra Theater in Cranberry as well as in Erie and other communities. Nina was also the voice of the Olympic Flame.
Nina was preceded in death by her Grandparents, Agnes and Orlando Napoleone, of Coraopolis, and Martha (John) and G. T. George of Uniontown.
In addition to her parents, Nina is survived by her brother, Deni O. Napoleone (Leslie), Moon Twp. & sister, Marta Napoleone Mazzoni (Philip), Pittsburgh. Nephews, Orlando Deni Napoleone, Luca Joseph Napoleone, a niece, Olive Elizabeth Napoleone. Her many aunts, uncles, cousins and friends will miss her as well.
Friends will be received on Thursday April 8th from 4-7PM and also on Friday from 10AM until time of Memorial Service at 11AM in The Huntsman Funeral Home & Cremation Services of Moon Twp. (1522 Coraopolis Hts. Rd.)
Private interment at Resurrection Cemetery, Moon Twp. will take place at a later date.
In lieu of flowers, memorial donations may be made to: The Leukemia and Lymphoma Society or Creative Hair Solutions, 2853 Oxford Blvd. Suite 101, Allison Park, PA 15101.