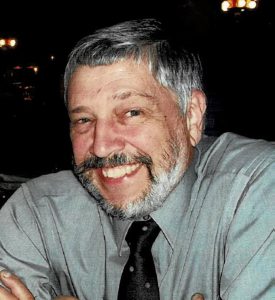 Donald E. Tagliaferi
Donald E. Tagliaferi
Donald E. Tagliaferi, 68, of Moon Twp. died on March 3, 2021 in Curahealth Heritage Valley, Beaver. He was born in Sewickley on October 19, 1952 the son of the late Fred & Anne (Supon) Tagliaferi.
Donald served his country in the US Air Force during the Vietnam War.
He is survived by his loving wife, Jan M. (Krol) Tagliaferi.  Two daughters, Anna Tagliaferi, Industry & Nicole Tagliaferi, Coraopolis.  Three grandchildren, Alec Adams, Kiara & Walter Clarit.  Two brothers, Fredrick Tagliaferi (Dolores) & David Tagliaferi.  His mother-in-law, Lois Krol, brother-in-law, Keith Krol (Liz), sister-in-law, Cynthia Tagliaferi and a dear friend, Mike Kowal. And numerous nieces & nephews.
In addition to his parents, Donald was preceded in death by a brother, Frank Tagliaferi.
There will be no public services at this time. A memorial service will be announced at a later date. The Huntsman Funeral Home & Cremation Services of Moon Twp. is in charge of arrangements.
In lieu of flowers memorial contributions can be made to: The Gary Sinise Foundation (www.garysinisefoundation.org)