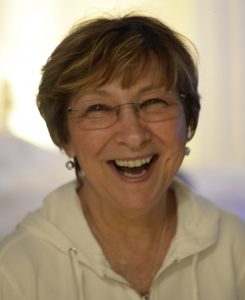 the Rev. Bonita (Forster) Prepelka
the Rev. Bonita (Forster) Prepelka
The Rev. Bonita (Forster) Prepelka, 77, of Moon Twp., died on January 15, 2021 at Apple Blossom Memory Care, Moon Twp. She was born in Pittsburgh on August 17, 1943, the daughter of the late Earl and Elfreda (Baumgart) Forster.
Bonnie's education/ordination(s) included South Hills High School (1961), Duff's Business School (1962), Grace Bible College (1992), Logos Bible College BBS (1994), and the International Church of the Foursquare Gospel (1994). Bonnie was remarkably devoted to Jesus, her husband, and her family. As a beloved pastor, her life was one of profound and tender service exemplified by her commitment to church planting, especially New Hope Christian Community of Ambridge. Bonnie was an avid Bible scholar (come look at our library numbering in the hundreds!) Hilton Head Island held a special place in her heart as an annual family summer vacation destination. She loved the beach! She enjoyed so many activities – tennis (playing net so she didn't have to run so much!), crosswords (enriched by her dry sense of humor), playing with her grandchildren, special (venison) dinners, games (Night Golf). She also loved to travel here and abroad, including Hawaii, Israel, and Germany (three trips), and never once did she forget to send a postcard. Bonnie was incredibly musical and shared her talents with those around her and enjoyed singing with Dave, but only when they were alone.
Bonnie is survived by her loving husband, David Prepelka, two sons Matthew and Michelle (Banks) Prepelka, Nathan and Lauren (Willis) Prepelka, daughter Sonja Kazar, and six grandchildren: Abigail (Prepelka) Hodde, Matthew (Matty) Prepelka Jr., Gabriel Prepelka, Brooklynne Prepelka, Lukas Prepelka, and Grace Prepelka. She is also survived by her two sisters Suzanne (Forster) Nace and Georgia (Forster) Evans, and ten nephews and nieces.
Family and friends will be received on Wednesday January 20th from 6-8 PM and also on Thursday the 21st from 2-4 PM and 6-8 PM at the Huntsman Funeral Home & Cremation Services of Moon Twp. (1522 Coraopolis Hts. Rd. Moon Twp.) A funeral service will be held on Friday January 22nd at 11 AM at St. Stephens Church (405 Frederick Ave., Sewickley). A private interment will take place later at Jefferson Memorial Park.
For any who wish to donate in lieu of flowers, two of Bonnie's favorites are her home church New Brighton Christian Assembly (1810 Valley Ave., New Brighton, PA 15066), and Bonnie's last church plant, New Hope Community Church (592 Beaver Rd, Ambridge, PA 15003).
Face coverings and social distancing apply to all services.