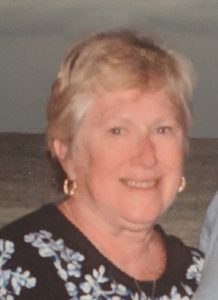 Barbara Ann (Hoover) Kennedy
Barbara Ann (Hoover) Kennedy
Barbara Ann (Hoover) Kennedy, 66, of Crescent Twp., passed away unexpectedly on Friday, December 25, 2020 in her home. She was born on June 22, 1954 the daughter of the late George and Elizabeth Hoover. She was the Accounting Office Manager for many years at Ron Lewis Automotive Group and has also been working recently for the Airport Auto Mall. She was a lifetime member of the Crescent Township Fire Department Auxiliary and the Glenwillard Boat Club. She loved dogs, traveling, the ocean, sand dollars, crafting and flamingos. She was an amazing caretaker, a wonderful friend, wife and mother. She was always willing to help and was able to make the best out of any situation. She was the world's best Gigi.
She is survived by her husband Kenneth Kennedy, whom she married on February, 14, 1976; her two daughters: Beth & Christopher Lehmier, Moon Twp.; and Lori & Brian Tinlin, Moon Twp.; 4 granddaughters: Kayli Cannon, Morgan Tinlin, Kennedy Lehmier, and Brenna Tinlin; a sister Marilou & Gary Trimmer; and her two dogs: Lefty and Momo.
In addition to her parents, she was preceded in death by a sister Susan Moran and recently her beloved dog, Louie.
Friends will be received on Tuesday from 2~4pm in the Huntsman Funeral Home and Cremation Services of Moon Twp., 1522 Coraopolis Hts. Rd. Masks and Social Distancing are required.
Memorial Contributions may be made to: Two Ladies Four Paws Rescue at http://twoladiesfourpawsrescue.com