Francine Ernestine (Timpano) Chase
Francine Ernestine (Timpano) Chase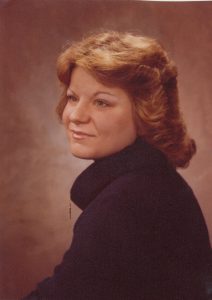 Francine Ernestine (Timpano) Chase, 58, of Rochester, died on March 16, 2020.  She was born in Rochester on September 10, 1961 the daughter of the late Joseph Timpano & Carmel M. (Gallo) Timpano.
She is survived by her husband, Rickey A. Chase Sr.  Her son, Rickey A. Chase Jr. and his wife, Linda M. Chase, Monaca.  A brother, Anthony Timpano and his wife Terri (Reed) Timpano.  An uncle, Alfred Gallo, and an aunt, Norma (Gallo) Roberto.  Her many nieces, nephews and cousins will miss her as well.
In addition to her parents Francine was preceded in death by her sister, Mary (Timpano) Hendrickson and a brother-in-law, Roy Hendrickson.
Frannie was loved by so many and even during difficult times she never gave up her hope and kept her faith. She loved animals esp. her dog Jennifer, her cat Comet, and her grandfurbabies Maggie and Jax very much. She spent most of her time these past 2 years watching movies, spending time outside on the porch, feeding the birds, and being with her husband, son, and daughter in law.
To all of the healthcare providers that helped her in the past two years, we want to thank you. You gave Frannie a fighting chance to have more time with us and we really appreciate that. God bless you all.
She is no longer suffering and is at peace with her family in heaven. But we will all miss her dearly.
At this time the viewing is private and Interment and committal services will be held at St. Cecilia Cemetery at a later date.
Psalm 23
The Lord is my shepherd; I shall not want. He maketh me to lie down in green pastures: he leadeth me beside the still waters. He restoreth my soul: he leadeth me in the paths of righteousness for his name's sake. Ye, though I walk through the valley of the shadow of death, I will fear no evil: for thou art with me; thy rod and thy staff they comfort me.