Patricia M. Berringer
Patricia M. Berringer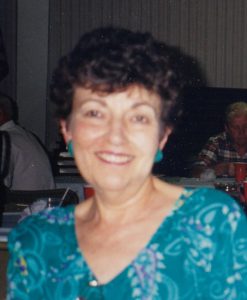 Patricia M. Berringer, 84, of McKees Rocks, passed away on Thursday December 5, 2019 at Genesis Rehabilitation & Care Center, Bridgeville.  She was born in Pittsburgh on January 20, 1935, the daughter of the late Charles Edward & Hilda (DeJohn) Milligan.
She wore multiple hats in her daily life and worked in many professions to support her family. The position she really loved was being a school bus driver for the Montour School District. She always said that the kids on the bus were "all her kids", and she looked after them as if they were. She had a special fondness for driving "that crazy bunch of kids" to Band Camp in the summer. She enjoyed volunteering, dancing, bowling, swimming and traveling to Presque Isle State Park. Pat also had a passion for cooking and creating new recipes. She was very proud of her granddaughters, with whom she shared her love of sewing and visiting local parks and libraries. She was raised in the Lutheran Faith.
Surviving her are two sons: Scott Berringer (Joy), Hanover Twp. & Dale Berringer (Diana), McKees Rocks, two granddaughters, Auberly & Ainsley Berringer, and a sister, Kathleen Oliver. All will miss her dearly.
In addition to her parents, Patricia was predeceased by two sisters, Joyce Seka & Rosemary Wilson.
A memorial gathering will be held from 5-8PM on Thursday, December 12th at the Huntsman Funeral Home & Cremation Services in Moon Township (1522 Coraopolis Heights Road).  Private interment will take place at a later date.
In lieu of flowers, memorial contributions can be made to:  Gallagher Hospice, 1370 Washington Pike, Suite 401B, Bridgeville, PA 15017 or at (www.gallagherhospice.com)