A. Richard Tarquinio
A. Richard Tarquinio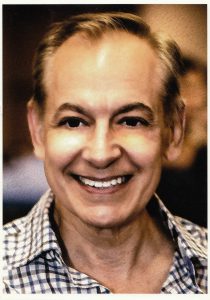 A. Richard Tarquinio, 64, of Boca Raton, FL, formerly of Moon Twp. Died on October 18, 2018. He was born on March 7, 1954, a son of the late Arthur D. Tarquinio & Rose E. (Venneri) Tarquinio.
He is survived by his wife, Joanne, his daughter, Mia and siblings, Joseph (Mary Ann), Anita (Sam) Marcocci, Ronald (Jennifer), Rosemary and Edward (Deborah) and many aunts, nieces, nephews and cousins.
Per his wishes there will be no visitation.  A memorial mass will occur Tuesday, November 20, 2018 at 10:30 AM at St. Joseph R.C. Church, Coraopolis by Rev. Richard Jones.  In lieu of flowers, memorial donations to:  West Hills Food Pantry, C/O Joe Tarquinio, 1134 Thorn Run Rd., Moon Twp. PA 15108.