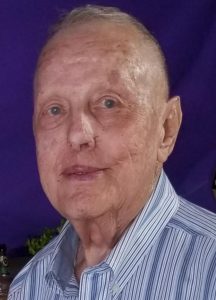 Donald E. Davis
Donald E. Davis
Donald E. Davis, 92, of Crescent, died on June 23, 2021 in Allegheny General Hospital. He was born in Venango, PA on January 14, 1929, the son of the late, Glenn & Gladys (Cole) Davis.
He was a longtime member of Riverdale Presbyterian Church, Moon Twp.
In addition to his parents, Donald was preceded in death by his wife, Martha Louise (Cunningham) Davis. As well as his brother, Pete, and sister, Miriam.
He is survived by three children: Brian Davis (Jackie), Aliquippa; Brett Davis, Pittsburgh; Brenda Rundquist (Keith), Moon Twp. Four grandchildren & four great-grandchildren.
There will be no public viewing. The Huntsman Funeral Home & Cremation Services of Moon Twp. is in charge of arrangements.
Friends are invited to a Memorial Service on Monday June 28th at 11 AM in the Riverdale Presbyterian Church, Moon Twp.