Philip G. Pollice MD
Philip G. Pollice MD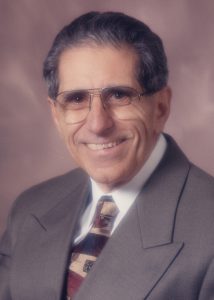 Philip G. Pollice MD, 90, of Moon Twp., died on October 13, 2020 in Good Samaritan Hospice House, Wexford.  He was born in Oakland on October 1, 1930 the son of the late, Adelmo & Mary (DeIuliis) Pollice.
Philip graduated from Duquesne University School of Pharmacy in 1952 and worked as a pharmacist until going to medical school.  He attended medical school in Bologna, Italy from 1956-1961. He did an internship at St. Joseph's hospital on the South Side of Pittsburgh from 1961-1962. He completed a residency in Anesthesia at Flower Fifth Avenue and Metropolitan Hospitals in New York City and then began working at Divine Providence Hospital in Pittsburgh, PA in 1964. He chaired multiple departments and worked tirelessly until 2003 when he retired. He cared for thousands of patients, enhanced the careers of hundreds of colleagues, and forged lasting friendships throughout his professional and personal life. We, as a community and his family, have been profoundly affected by his character, his charm, and his wisdom. We love him and thank him, and he will forever live in the hearts of those he touched.
He is survived by his wife, Angela M. Pollice. Son, Philip A. Pollice MD, his wife Wendy, and three children, Christina M. Pollice, Gabriella E. Pollice & Philip G. Pollice II, of Mt. Lebanon. Son, Paul F. Pollice MD, his wife Debra, and two children, Alexa M. Pollice & Carlie P. Pollice, of Lehigh Valley. As well as two sisters, Palma Simonette & Gilda Mowry.
In addition to his parents, he was preceded in death by his two brothers, Felix Pollice & Eugene Pollice.
All viewings are private.
Friends and family are invited to a Mass of Christian Burial on Saturday October 17th at 12:30 PM in St. Margaret Mary Parish, Moon Twp. (Everyone please meet at the church, face coverings and social distancing will apply) Private entombment will take place at Resurrection Cemetery, Moon Twp.
In lieu of flowers, memorial contributions may be made to: Good Samaritan Hospice House, Wexford (www.concordialm.org)