Breanna Rae Camesi
Breanna Rae Camesi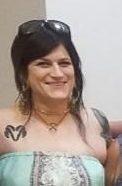 Breanna Rae Camesi, 34, of Moon Twp. Passed away on July 30, 2020 in her home.  She was born in Sewickley on September 10, 1985 the daughter of Alex & Anita (LaRock) Camesi.
In addition to her parents, Breanna is survived by her fiancé, Ben McFarland and her sister, Caitlin Camesi-Hentosz (Brian).
Family and friends are invited to a funeral service on Monday August 3rd at 1PM in St. Stephen's Church, Sewickley.  Committal service will follow at Sewickley Cemetery.  Face coverings and social distancing required.
The Huntsman Funeral Home & Cremation Services of Moon Twp. is in charge of arrangements.
Memorial contributions can be made to the animal rescue organization of your choice.