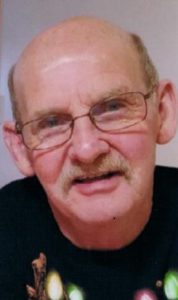 Robert G. Baker
Robert G. Baker
Robert "Bob" G. Baker, 68, of North Sewickley Twp., passed away on Wednesday, September 29, 2021 at Heritage Valley Beaver Hospital of COVID complications. He was born on April 30, 1953, a son of the late Curtis E. and Patricia (Patterson) Baker.
Bob was retired from Damascus Steel, where he worked for 44 years. He was a member of the Turners club, and shot trap at several sportsman's clubs in Beaver County and also shot trap with ATA, and loved attending activities of all the grandchildren.
Besides his parents, he was preceded in death by his brother, Curtis (Sonny) Baker; his sister, Shirley A. Baker; his grandmother, Sara Elva Baker and brothers-in-law, Lawrence F. Glaab and Kenneth C. Glaab.
He is survived by his wife, of 48 years this month, Darlene (Glaab) Baker; his daughters, Tammy Snyder (Ron) of Cranberry Twp., Lori L. (Bill) Criss of Ellwood City; his grandchildren, Kasey (Kevin) Sturm, of Beaver, Shelby Fagan of Ellwood City, Justin Snyder, of Zelienople, Shane Snyder (fiancé Julia Kraft) of Monaca, Lexi Snyder of Cranberry Twp. and his great-granddaughter, Mila Hollins-Snyder.
He is also survived by cousins, nieces and nephews and sisters-in-law, Carole Glaab of Nevada and Marcy Glaab of New Brighton, and close friends, Dolly and Chub James and family and Gary and Mona Shoaff and family and many dear longtime friends.
A memorial gathering will take place on October 10th from 1-2 at the Concord United Methodist Church, Beaver falls, followed by a service at 2 PM.