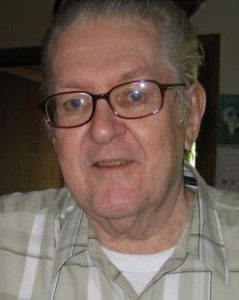 Albert "Butch" Stetzer
Albert "Butch" Stetzer
Albert "Butch" Stetzer, 81, of Moon Twp., passed away on Thursday January 14, 2021 in his home. He was born in Pittsburgh, PA on December 17, 1939 the son of the late Albert H. and Anna Stetzer. He was an airplane mechanic starting his career with Allegheny Airlines and then moving into a managerial position with US Airways. He was a US Air Force Veteran serving during the Cuban Missile Crisis. In years past, he was very active with the Moon Township Baseball and Football Associations. Butch loved to build model airplanes.
In addition to his parents, he was preceded in death by a son David Jeffrey Stetzer and a sister Jane Maceikis.
He is survived by his loving wife, Vaudie "Jodi" Stetzer; three children: Rickey Joe (Deborah) Stetzer, Moon Twp.; Lori Lynn (James) Heinlein, Claysville; and Michael Alan (Roxanne) Coraopolis; 6 grandchildren: Katie (Paul) Stewart, Jamie Stetzer, Sara (Matthew) Ambrose, Michael (Erica Brodenski) Stetzer, Richard Stetzer, and Matthew Spriggs; and a great granddaughter Izzy Stewart.
All services are private.