William M. Kocher
William M. Kocher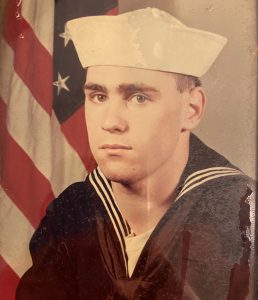 William M. Kocher, 73, of Crescent, entered eternal rest on October 29, 2020.  He was born in Wexford on September 19, 1947 the son of the late Edwin & Elizabeth (Cannon) Kocher.
William graduated from Richland High School and served his country in the US Navy during the Vietnam War.  He worked for over 25 years as a truck driver for Dandy Service Corporation, amassing over 3 million miles accident free.  He was a member of the Perry Highway Lutheran Church, The American Legion Post # 0924, a member of the Independent Order of Foresters and played on the NAAASL Softball League.
He is survived by his wife of over 18yrs, Susan Morrison.  Seven children:  Eric Kocher (Emily), Daisytown; Ginger Cobbs (Melvin), Wilkins Twp.; Brian Kocher (Amanda Devore), Harmar Twp.; Ellie Heinrich (Philip), Pittsburgh; Kristin Berkeybile (Bryan), Oakdale; Leigh Offord, Moon Twp.; Michael Yakima (Karen), Clinton.  Twelve grandchildren: Amir, Doug, Amaura, Sierra, Noah, Sophia, Jackson, Callie, Tyler, Isaac, Liam & Maverick.  Also survived by previous wives Charlene and Sue Kocher.
Friends will be received on Wednesday November 4th from 2-7 PM in The Huntsman Funeral Home & Cremation Services of Moon Twp. (1522 Coraopolis Hts. Rd.)  Where a funeral service will be held on Thursday at 11 AM.  Interment and Military Honors will follow at the National Cemetery of the Alleghenies.  Face coverings and social distancing will apply.
In lieu of flowers memorial contributions can be made to: St. Jude Children's Research Hospital (www.stjude.org)