Charles "Chuck" Durbin
Charles "Chuck" Durbin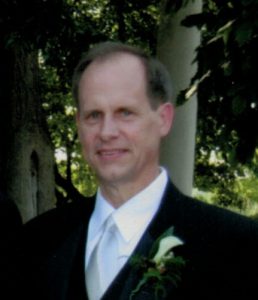 Charles Durbin (Chuck), 65, of Hopewell Township, PA passed away peacefully on Sunday, May 10, 2020.  He was born on May 16, 1954 in Rochester, PA. the son of the late John and Martha Durbin.  He was preceded in death by his father and mother-in-law, Glenn and Laura Wickham.  
He married Rose, the love of his life in 1976 , who survives him.  Chuck is also survived by his beloved son Jason Durbin, daughter Stacy and John Sampson, grandchildren Mikayla and Kingston Durbin, and Zackary Sampson, sister-in-law Cheri Trella, nephew Matthew and Stephanie Trella ,and great niece Aaliyah Trella.  
He was known for his love and amazing work at Penn Tile and Carpet, where he started installing in 1975 and then took ownership in 2002.  If you knew Chuck, he was a man who wore his heart on his sleeve.  He was a good kind hearted man, always there helping and being there for his family, friends and strangers.  He had a heart of gold and would always go above and beyond for anyone.  His love for his kids was unconditional.  He was his children's #1 fan.  He leaves behind a beautiful legacy in his family.  He will be missed and never forgotten.  
A memorial service will be announced and held at a later date.
Huntsman Funeral  Home and Cremation Services of Aliquippa, are entrusted with the arrangements.