L. Wayne Maratta
L. Wayne Maratta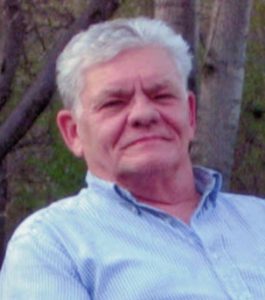 L. Wayne Maratta, 80, of Hopewell Twp., passed away peacefully on Wednesday, March 25, 2020.
He was born on July 11, 1939, the son of the late Lewis and Lida Maratta.  Wayne was a second generation owner of McGee Heating and Air Conditioning in Aliquippa.  McGee Heating, previously owned by his father, Lewis Maratta, is currently owned by daughter, Sue Kerlin.  He was a proud husband, father and grandfather. He enjoyed spending time with family and friends, whether he was at camp, having a glass of wine, fishing, gardening or tinkering.  He also enjoyed reading about history and collecting political memorabilia.
He is survived by his wife, Carol (Bess) Maratta; five children, Sue Ellen (Rich) Kerlin, Mark (Dana) Maratta, Ruth Ann (Mark) Pivik, John Maratta and Lida (Tim) Gilmore; ten grandchildren, Amy, Julie, Marlee, Martin, Melinda, Jared, Jonathan, Loren, Logan and Hailey and his brother, Ray Maratta.   He will also be missed by very special friends, nieces, nephews and cousins.
In addition to his parents, he was preceded in death by two sisters Lois Kamenski and Eleanor "Sissy" Crosswell.
A private service was held with immediate family in attendance.
Internment has taken place at Mount Carmel Cemetery.
A Celebration of Life will be held at a later date.