Antonio Alvarez-Pedroso
Antonio Alvarez-Pedroso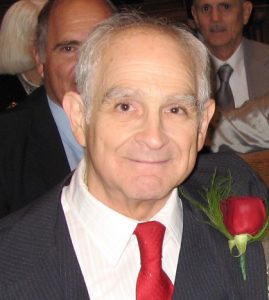 Antonio Alvarez-Pedroso, 80, of Moon Twp., died peacefully on January 29, 2020 in UPMC Mercy, Pittsburgh.  He was born in Havana, Cuba on July 19, 1939 the son of the late Antonio & Graciela (Otero) Alvarez Pedroso.
He graduated from Villanova University with a master's in Chemical Engineering, and retired as a Chemical Engineer.  His interests included the stock market, traveling, and going to the gym several times a week, but above all it was spending time with and being there for family and friends.
In addition to his parents, he is preceded in death by his wife of 42 years, Joyce (Price) Alvarez-Pedroso in 2010.
He is survived by his son, Anthony Alvarez-Pedroso (and wife Antoinette), Pittsburgh.  A granddaughter, Talia Alvarez-Pedroso and a sister, Graciela Garcia.
Friends will be received on Wednesday February 5th from 2-4 & 6-8PM in The Huntsman Funeral Home & Cremation Services of Moon Twp. (1522 Coraopolis Hts. Rd.)  A Mass of Christian Burial will be held on Thursday at 10AM in St. Margaret Mary Parish, Moon Twp.  (Everyone please meet at church).  Committal will follow at Resurrection Cemetery, Moon Twp.
Memorial contributions can be made to: Boy's Town, PO Box 8000, Boys Town, NE 68010.