Mark S. Stewart
Mark S. Stewart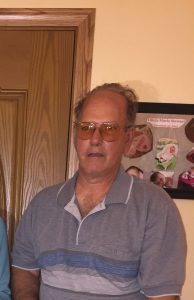 Mark S. Stewart, 62 of Economy Borough, passed away on Friday January 3, 2020 in Heritage Valley Sewickley.  He was born in Sewickley on August 13, 1957 the son of Thomas Stewart and the late Karen Stewart.  He was a retired truck driver from NF&M.  He was an active member of Economy Borough Fire Department, former treasurer of the Fire Police of Beaver County, Beaver County React and a former member of Monaca Fire Department.  He loved fishing with his friend Mike, and enjoyed hunting, bowling, woodworking and going to the casino with his wife.
He is survived by his wife: Rosemary Stewart; two daughters: Heather (James) Hall, Rochester; and Shannon Stewart, Rochester; a granddaughter: Olivia Stewart; his father; Thomas Stewart, Slippery Rock; a sister and brother-in-law: Beth (Don) Lane, Economy Borough; nephew: Donnie Lane; Niece: Katie Lane; various Aunts, Uncles and Cousins.
Friends will be received on Tuesday and Wednesday 2~4 & 6~8pm in the Huntsman Funeral Home and Cremation Services of Rochester.  Where the funeral service will be held on Thursday at 11am.
Interment will follow in Sylvania Hills Memorial Park.
The members of the Economy Borough Volunteer Fire Department will assemble at the funeral home on Wednesday at 6:30pm to conduct a service at 7PM.