Carol L. Gossard
Carol L. Gossard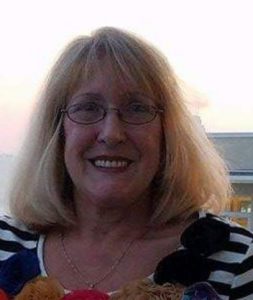 Carol L. (Kindelberger) Gossard, 67, of Pulaski Twp., passed away on August 3, 2019 in her home.  She was born in Bridgewater on January 31, 1952, the daughter of the late Emil and June (Epperson) Kindelberger.  She supported her family as a self-employed homebased goods saleswoman as well as working as a housekeeper.  She attended Concord Methodist Church, and was a member of the Rochester Turners.
In addition to her parents, she was preceded in death by her husband, Mitchell Gossard. She was also preceded in death by a sister, Diana Park and a grandson, Jacob Gossard.
Carol is survived by four children, Michele Hopkins, Corissa (Bill) Mann, Mark Gossard, and Nathan Gossard; seven grandchildren, Michael, Abigail, and Gabriel Hopkins, Billy Jr. and Samantha Mann, and Miale and Lilian Gossard; two brothers, Tom and David Kindelberger, and numerous nieces and nephews.
A celebration of Carol's life will be held on Saturday, August 17, from 3-8 pm at the Saxon Club in Rochester, 112 Simes Ave., Rochester, PA 15074.  The family asks that all who attend wear casual attire.
Arrangements by the Huntsman Funeral Home and Cremation Services, Inc of Rochester