Harry "Bud" Reddinger
Harry "Bud" Reddinger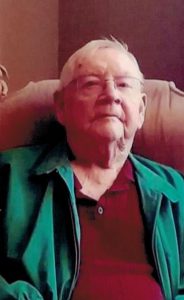 Harry Earl "Bud" Reddinger, 84 of Conway, passed away on Saturday July 20, 2019 in Good Samaritan Hospice at Heritage Valley Beaver.  He was born in Rimersburg, PA on January 7, 1935 the son of the late Raymond and Elizabeth Reddinger. He was a retired metallurgist from J&L Steel and was an insurance inspector with Mutual Inspection Bureau Harrisburg for 45 years.  He was very active in his churches and held many positions within the church.  He attended Pathway Church.
In addition to his parents, he was preceded in death by his brother Edward Reddinger and his adored furry companion, Ginger. 
He is survived by his beloved wife of 37 years, Kathy Reddinger; 4 sons, Tom (Pam), Tim (Linda), Ted (Kim), and Jerry (Kelli) Reddinger; 5 grandchildren, Theo & Tyler Reddinger, Tara (Byron) Reddinger-Adams, Travis (Kayla) Reddinger & Gigi Reddinger; 2 great grandsons, Traden and Traxton; A sister-in-law, Barbara Reddinger, and nieces and nephews. 
Friends will be received on Tuesday from 2-4 & 6-8 pm in Huntsman Funeral Home and Cremation Services of Rochester (502 Adams St.) and on Wednesday from 10 am until the time of Funeral Service at 11am in Pathway Church, Chippewa (239 Braun Rd.) 
In lieu of flowers, memorial contributions may be made to Beaver County Humane Society 3394 Brodhead Rd. Aliquippa, PA 15001.