Karen A. West
Karen A. West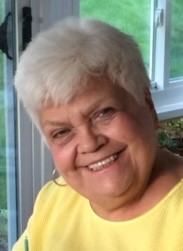 It is with sadness that we announce the passing of Karen A. West, 78, of Hopewell Twp., on
Sunday, May 19, 2019. Karen was born on August 29, 1940; daughter of the late Florence and
David West. Karen is survived by cousins and by an overflowing network of individuals that
looked to her as a thoughtful mentor, a mother figure and a cherished friend. A devoted lover of
animals, particularly focused on the welfare of horses, cats, and dogs, Karen's home was a warm
refuge for animals in need. Karen worked in accounting with J&L Steel and Michael Baker
Corporation and was a proud, long-time member of the First United Methodist Church of
Aliquippa.
She was a seeker of adventure and travel in younger years, and a past Worthy Matron
of the Woodlawn Chapter of the Order of the Eastern Star #164. Karen met life's challenges with
grace and a profound assurance. Good friends are the family that you choose, and Karen was
kind enough to leave her good friends with memories that will keep her legacy and her animal
advocacy alive and thriving. Karen's life will be honored in a private service with interment at
Sylvania Hills Memorial Park.
Huntsman Funeral Home and Cremation Services of Aliquippa
are entrusted with arrangements. Donations may be made in Karen's name to the Beaver County
Humane Society at 3394 Brodhead Road, Center Township, PA 15001.