William J. Glatz
William J. Glatz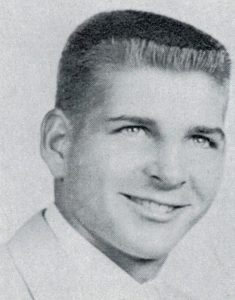 William J. Glatz, 81, of Hopewell, formerly of Glenwillard, passed away on April 8, 2019 in his home.  He was born in Glenwillard on December 31, 1937, the son of the late Joseph W. and Sophie Glatz.  William worked for the A & S Railroad for over 30 years.  He had a love for the outdoors, spending his time hunting, fishing, and gardening.  He also was good with his hands and was a great mechanic and woodworker.
William is survived by his wife of 60 years Nancy Glatz; three children: Linda (Steve) Ross, Glen Allen, VA; Joe, Hopewell; Bill (Lori), Liverpool; two grandchildren: Chase and Cailey; five siblings: Elsie (William) Kubik; Shirley (Ed) Burak; Joe (Patty) Glatz; Dorothy (Rick) Paine; Diane Ernst; and numerous nieces and nephews.
Friends will be received on Thursday from 2-4 and 6-8 in the Huntsman Funeral Home and Cremation Services of Aliquippa, 2345 Mill St., Aliquippa, PA 15001, where a funeral service will be held on Friday at 11:00 am.
Interment will be in Woodlawn Cemetery.
In lieu of flowers, memorial contributions may be made to the American Heart Association of Pittsburgh, 444 Liberty Ave. #1300, Pittsburgh, PA 15222.