William Richard Miller
William Richard Miller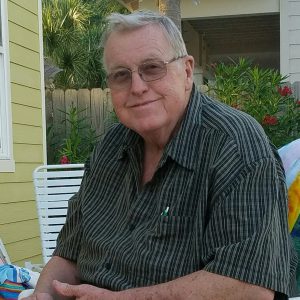 William Richard Miller, 75, of Hopewell Twp., passed away on Sunday February 24, 2019 in Good Samaritan Hospice at Heritage Valley Beaver. He was born on April 4, 1943 the son of the late Curtis and Garvestine Miller.  He worked as a truck driver working for 42 years.  He was a member of the Ambridge Masonic Lodge #701, the Syria Shrine Caravan #18. After his retirement, he ran "Bill Miller Pilot Car Service." He was a member of House of Prayer Lutheran Church and participated in helping with Manna. He loved his family more than anything.
In addition to his parents, he was preceded in death by a grandson Jesse Molchen.
He is survived by his wife, Katherine Miller; three children: Gerald (Bonnie) Molchen, Hopewell Twp.; Kristine (Thomas) Steuer, Hopewell Twp.; and Carla (Wally) Higginbotham, Bluffton, SC; 8 grandchildren: Brandi Miller, Frank Molchen, Stephanie Peterson, Katie Peterson, Kari Steuer, Jessica Archer , Ginger Defibaugh, Jacob Helmik; 6 great grandchildren: Joey Welsh, Kristen Kowalski, Katie & Allie Molchen, Kendall & Tristan Defibaugh; one great great granddaughter: Jessica Kowalski. 4 siblings: Shirley Filer, Carl (Louise) Miller, Bonnie (Ken) Tenny, and Sheila (Doug) Replogle.
Friends will be received on Tuesday 4~8PM in the Huntsman Funeral Home and Cremation Services of Aliquippa and on Wednesday from 10am until 10:30am. A funeral Service will be held on Wednesday in House of Prayer Lutheran Church at 11:00 AM.
Interment will follow in Mt. Olivet Catholic Cemetery.
The members of the Ambridge Lodge of Free and Accepted Masons #701 will conduct their memorial service on Tuesday at 7pm in the funeral home.
Memorial contributions may be made to House of Prayer Lutheran Church 2100 W. Irwin St. Aliquippa, PA 15001.