Donald L. Brainerd
Donald L. Brainerd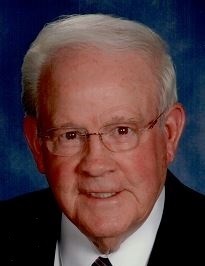 Donald L. Brainerd, 87, of Sewickley passed peacefully on Wednesday October 10, 2018, In UPMC Shadyside. He was born in Baltimore, MD on July 29, 1931 the son of the late Eldred & Evelyn (Webb) Brainerd.
Donald is survived by his loving wife of 37 years, Toni Brainerd. Three children: Steven Brainerd (Marian), OH; Douglas Brainerd (Faith), OH & Kimberly Mirolli (Timothy), OH. Two sisters, Barbara Williams & Dorothy Ritsko, a brother, James Brainerd. Five grandchildren & 4 great grandchildren.
Donald graduated from Penn State in 1953 with a BS in Mechanical Engineering. He was commissioned in the US Navy and served 27 years, retiring as a captain. After early retirement from 30 years with DuPont, he continued his career with Sun Chemical for 17 years. He was very active in the Chemical Association of Pittsburgh. Golf was one of his lifetime passions and won him many trophies. He also loved performing semi-professionally and at family gatherings as "The Great Braindini" Magician.
There will be no public viewing. The Huntsman Funeral Home & Cremation Services of Moon Twp. is entrusted with arrangements.
A memorial service will be held at The Masonic Village, Sewickley on Saturday October 27th at 11:00am. Private interment will be at The National Cemetery of the Alleghenies, Bridgeville on another date.