Jon Robert Crosby
Jon Robert Crosby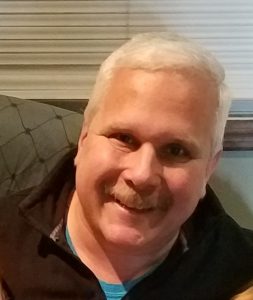 Jon R. Crosby, 48 of Rochester passed away on Thursday, July 19, 2018 in his home. He was born in Rochester on February 10, 1970 the son of Jon G. (Shirley) Crosby and the late Carol Rosenberger. He was the owner of A1 Clean Ups and Hauling. He loved riding his motorcycle. He also loved camping at "Camp Finally" in Tidioute, Pa where he enjoyed campfires, hunting and fishing.
He is survived by his wife Renee Crosby, three children: Jon R. Crosby II, Abigail Rose Crosby, and Timothy Joseph Welsh; 2 granddaughters: AnnaHeyla Welsh and Ariel White. A brother and sister: Mark (Kristen) Crosby and Amy (Aaron) Poole; 3 step siblings: Debbie Sheets, Donnie Sheets and TinaDeann Crosby; a step father Leroy Rosenberger; his mother and father in law: Stan and Sally Antkiewicz: and a sister-in-law: Rhonda (Chris) Renkin, and his grandmother: Grace Crosby.
In addition to his mother, he was preceded in death by his grandparents Margaret and Robert Dittman and his grandfather Grant Crosby.
There will be no public visitation.  A memorial service will be held at a later date.
Huntsman Funeral Home and Cremation Service of Rochester is entrusted with the arrangements.