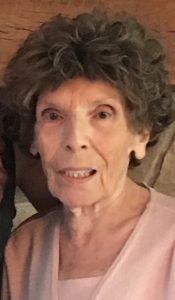 Louise Barbara (Piccinini) Nudi, 91, of Beaver, passed away Tuesday, May 29, 2018 in Good Samaritan Hospice, Wexford, PA.
Born August 21, 1926 in Beaver, she was a daughter of the late Anthony and Josephine (Guisti) Piccinini. Mrs. Nudi was a member of St. Cecilia's Catholic Church in Rochester.
In addition to her parents, she was preceded in death by two brothers, Samuel Piccinini and Domenic Piccinini; and four sisters, Mary Budacki, Jeanne Morgan, Angeline Ross, and Virginia Ogrodski.
Surviving are her husband, Joseph S. Nudi, Beaver; two daughters and sons-in-law, Holly and Howard Faler of Grove City, and Kami and David Waldrop of Valencia; five grandchildren, Madison Slagle, Emilee Waldrop, Olivia Waldrop, Ryan Faler and Patrick Faler; and many loving nieces and nephews.
Friends will be received Thursday from 6:00 p.m. – 8:00 p.m. in Huntsman Funeral Home, Rochester, PA, where a service will be held at 9:30 a.m. Friday, followed by a Mass of Christian Burial at 10:00 a.m. at St. Cecilia's Catholic Church in Rochester.  She will be escorted to her final resting place in Mt. Olivet Catholic Cemetery in Hopewell Twp.
In lieu of flowers, donations may be made in honor of Mrs. Nudi to Good Samaritan Hospice, 146 Neely School Rd, Wexford, PA 15084.