Dennis Albert Falk Sr.
Dennis Albert Falk Sr.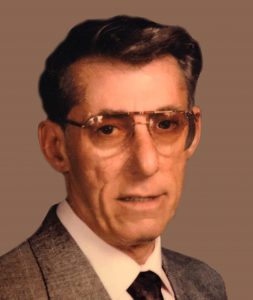 Dennis Albert Falk Sr., 83, of Hopewell Twp., passed quietly in his sleep on April 17, 2018.
Born May 13, 1934, a son of the late Thelma Mosley and Alphonsie Falk, Denny was happily married to his wife Darletta for 63 years. In his spare time, he enjoyed hunting, fishing, boating, playing video games and spending time with his family, friends and his wife Dotty. He retired from J&L Blooming Mill in the early 80s and went to work for Budget Rental.
He is survived by his loving devoted wife, Darletta Falk; five children, Dennis (Regina) Falk Jr., Phillip (Valerie) Falk, Darletta (Larry) Jones, Paula (David) Fredericks and Daniel (Melanie) Falk; grandchildren, Danielle (Robert Anzur) Thirkell, Ashley, Alysia, Ben, Alex Falk, Alanna (Harvey Roupe III) Falk, Garren Vidrick, Jacob and Katelyn Fredericks, Jeff Fraser, Sara, Corwin, Connor and Katie Falk, Miranda and Cody Weil, Tamara and John Norton, Tyler and Taylor Volby and Hunter Hanson; eight great-grandchildren, Marisa Tassone, Arlo Roupe, Avery Anzur, Jaxon Scholl, Zander and Otto Norton, and Cole and Addison Weil; brothers-in-law, Edward Yarnell and Charles Graham, and a sister-in-law, Eleanor VanderElst.
In addition to his parents, he was preceded in death by his granddaughter, Jessica Falk; his mother and father-in-law, Ruba Darletta DeHaven Yarnell and Elmer Yarnell, and his brothers and sisters-in-law, Marlene Graham, Norma Yarnell, Nick VanderElst and David Schriner.
Friends will be received on Thursday from 2 to 5 p.m. in the HUNTSMAN FUNERAL HOME & CREMATION SERVICES OF ALIQUIPPA. Funeral services are private.
In lieu of flowers, memorial contributions may be made to the Beaver County Humane Society.