James "Jimmy" Simmons
James "Jimmy" Simmons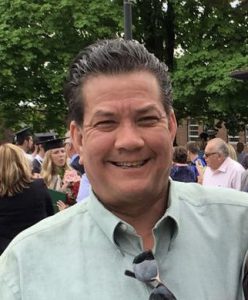 James "Jimmy" George Simmons, 54, of Rochester Twp., passed away on Monday April 9, 2018 in his home. Born April 10, 1963 in Rochester, he was son of the late Paul & Deuk Soon "Carol" Simmons. He worked for Penn Dot and participated with the Rochester Twp. Fire Department. He loved to fish and enjoyed spending time with his friends on the hill.
He is survived by his daughter who he loved and was very proud of, Paige Simmons and fiancé Gig Jewell, Ellwood City; a brother: Paul (Jamie) Simmons, Toledo, OH; a sister Betty (Sam Simoni) Guzzie, Las Vegas; 4 nieces and nephews: Brad (Amity) Guzzie, Kim (Mike) Daccache, Susan (Tony) Thomas, and David Simmons; several great nieces and nephews. Friends: Keith & Stephanie McQuiston, his "little buddy" Michael Suhy whom he loved spending time with and helping to take care of.
In addition to his parents, he was preceded in death by his brother in law: Keith Guzzie, an Uncle James Simmons, and his grandparents, Grace & Edward.
Friends will be received ‪on Thursday from 4pm‬ until the time of Funeral Service ‪at 7pm‬ in the Huntsman Funeral Home and Cremation Services of Rochester.
Private interment will take place at Sylvania Hills Memorial Park.