Donald Joseph Soldo
Donald Joseph Soldo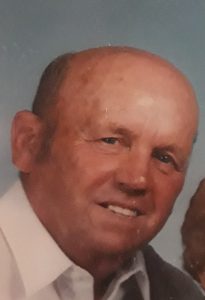 Donald Joseph Soldo, 87, of Moon Twp., passed away on March 21, 2018. He was born in Bethel Park on September 27, 1930. He was the son of the late Charles & Martha Soldo.
Donald served his country in the US Army during the Korean War where he earned a Purple Heart. He worked as the Assistant Golf Pro at St. Clair Country Club, then as the Head Golf Pro at Montour Heights Country Club, and lastly as a postal worker for the Coraopolis/Moon Township Post Offices.
In addition to his parents, Donald was preceded in death by his wife, Mary Jane (Lomaga) Soldo in 2016, a son Donald J. Soldo Jr in 1999., and brothers, Charles, George (Ruth) & Pete (Sue) Soldo.
He is survived by his daughter, Victoria King, of Robinson Twp. He will be greatly missed by his four grandchildren, Christopher and Whitney Soldo, Marissa and Madison King and his great granddaughter, Arden Frediani. Also, he is survived by his two brothers, Robert Soldo (Lucy), John Soldo (Dolores-dec.), and several nieces and nephews.
Donald was an avid golfer and loved being a part of the Moon Golf Course and Scally's Golf Center golf leagues. He developed many great friendships from these leagues. After retirement he worked at the Moon Golf Course as a starter and gave golf lessons at the Scally's Golf Center for many years.
Friends will be received on Tuesday, March 27th from 2-4 & 6-8PM in the Huntsman Funeral Home & Cremation Services of Moon Twp. (1522 Coraopolis Hts. Rd.) where a blessing service will be held on Wednesday at 11AM. Interment will follow at Resurrection Catholic Cemetery, Moon Twp.
Donations may be made to At Home Senior Services, 643 Fifth Avenue, Coraopolis, PA 15108 for their Veteran Care Program.