Sandra Elaine Johnston Vogel
Sandra Elaine Johnston Vogel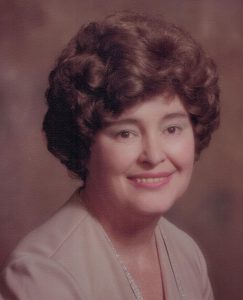 Sandra Elaine Johnston Vogel, 82, of Beaver, passed away peacefully at home surrounded by her family on Friday, February 16th. Born the only child of Edward Roger and Thelma Elaine (Crawford) Johnston in Mount Washington, Sandra moved at age four, with her parents to their Peters Township farm just down Hays Road from all her extended family at Paris Lake. She attended the University of Pittsburgh where she met her future husband, Dr. Julius A.  (Buzz) Vogel Jr. She received a Bachelor of Science in Education degree and co-chaired the University of Pittsburgh Debate Team.  Soon she began to teach first grade at her former elementary school until she found out she was expecting her first child. She was informed – as was custom at the time – that she had to resign her education position because even married, pregnant women were not allowed to teach impressionable children. This and several other incidents led her to champion social justice and women's rights causes throughout her life.
After Buzz completed a term of service in the US Air Force, they moved to Beaver County where he founded Heritage Valley, Pediatrics. She functioned as Buzz's answering service for many years until professional ones started in the late 1960's. She served as the President of Aliquippa Ambulance Service, a full-time volunteer position, was President and Theatrical Director for many years for the Center Civic Women's Club, and was the campaign chairwoman for many school board elections in Center Area and Beaver Area. She fundraised vigorously throughout her life for Native American children's health and education and served on many non-profit boards. Recently while living in Beaver, she was the Vice President of the non-profit, Brighton First and a former Vice President of the Beaver Women's Club. Her warm, affectionate nature and humorous intellect will be missed by all who knew her.
Sandra was preceded in death by her husband in 2008; one son, Philip Scott Vogel, and two grandsons, Killian Scott Vogel and Anthony Julius Scibilia. She is survived by her daughter and son-in-law, Drs. Suzanne Vogel-Scibilia and James Peter Scibilia of Beaver, two sons and daughter-in-laws, Dr. Edward (Ned) and Kathleen Vogel of Charlottesville, Virginia and Matthew and Mary Vogel of New Wilmington, Pennsylvania, twenty grandchildren, Andrew and Bettina Scibilia, Emily and Nikolaus Wittenstein, Nicholas Scibilia and Teresa Scibilia, Amanda and Karl Helmstetter, Jasmine, Carly, Mitchell, Lucas, Jacob. Logan and Mia Vogel; Tyler, Jordan and Hailey Care and Abigail and Ashlyn Sheasley, along with four great grandchildren, Katelyn, Elizabeth, and Jason Helmstetter, Josephine Sandra Scibilia, and many cousins, nieces and nephews.
Family and friends are invited to visit at the Huntsman Funeral Home, 2345 Mill Street, Aliquippa on Wednesday 5pm to 8pm with a service on Thursday at the funeral home beginning at 9am. Internment will be at Beaver Cemetery. Sandra's family would like to thank Dr. Robert Palguta, her long-time private duty nurse and companion, Sue Henderson RN, Concordia Nursing, and Miss Elizabeth and Miss Janet from Homemaker Home Health Services for all their tender care of Sandra. In lieu of flowers – please direct contributions to the Beaver Area Memorial Library.