Irene M. Rankin
Irene M. Rankin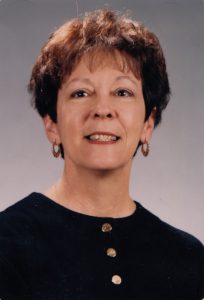 Irene M. Rankin, 72, of Hopewell Twp., died on February 12, 2018 in her home. She was born on May 12, 1945 in Brooklyn, NY the daughter of the late Walter & Mary (Gallagher) Marshall.
She is survived by her husband of 50 years, Terry Rankin. A daughter Theresa Narehood (Kevin Mielcarek), Kennedy Twp. Grandchildren, Sarah, Anna & Joshua Narehood. A sister, Geraldine (Marshall) Rolston (Eugene), Spring, TX. In-laws, Timothy & Joyce Rankin, Cheryl & John Semborski, Thomas & Diann Rankin. Many nieces & nephews.
Irene was a retired realtor and tax preparer. She was a member of Our Lady of Fatima Catholic Church, Hopewell Twp. Irene enjoyed reading, spending summers at the beach, going on cruises and going to casinos.
Special thanks to the nurses and aides of Amedisys Hospice Care, Washington, PA and the staff at Valley Care Adult Daycare, Moon Twp. for their loving care and compassion.
Friends will be received on Wednesday February 14 from 5-8 PM in the Huntsman Funeral Home and Cremation Services of Moon Twp. (1522 Coraopolis Hts. Rd.) Mass of Christian Burial will take place on Thursday at 10:30 AM in Our Lady of Fatima Catholic Church, Hopewell Twp. Interment will follow at the National Cemetery of the Alleghenies.
Memorial contributions can be made to: Amedisys Foundation (480 Johnson Rd. Suite 230, Washington, PA 15301) or Valley Care Adult Daycare Services (650 Cherrington Pkwy. Moon Twp. PA 15108)