Charles M. Reader
Charles M. Reader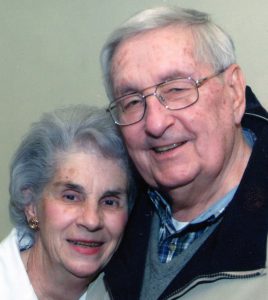 Charles M. Reader, 89, of New Sewickley Twp., passed away on Saturday, February 3, 2018 in his home. He was born in Rochester on March 31, 1928 the son of the late Bertha & Willard Reader. He was also preceded in death by his step mother Jean Reader. He was a 1946 Rochester High School and a 1957 Geneva College graduate. He worked as a drafting engineer for American Bridge. After his retirement, he worked for Pittsburgh Tubular Shafting as the VP of Operations. He was a US Army Veteran working for the Counter Intelligence Corp during the Korean War.
He was very active with the Boy Scouts. He was a master leader for troop #436 and spent years on the Boy Scout County Counsel. Chuck loved spending his time outdoors. He was an avid hunter, golfer and fisherman.  He enjoyed canoeing, snowmobiling with friends and taking trips to Canada to fish.
He was a longtime and active member of the Faith Community United Methodist Church in Rochester, where he served on the Board of Trustees. Chuck was a member of the F. & A.M. Rochester Lodge #229.
He is survived by his wife of 68 years, Helen Reader; a son: David & Cheryl Reader, New Sewickley Twp.; two grandsons: Mike (Amanda) Reader, and Mark (Jaclyn) Reader; 5 great grandchildren: Mackenzie, Maddox, Ashton, Carsen, and Cash; three siblings: Jean Prothero, Wayne "Hez" & Kate Reader, and Elva Petrick; and numerous nieces and nephews.
Friends will be received on Wednesday from 2~4 & 6~8pm in the Huntsman Funeral Home and Cremation Services. As well as 10am until the time of Funeral Service at 11am on Thursday in Faith Community United Methodist Church. 341 Jefferson St. Rochester.
The members of the Rochester F&AM lodge will conduct their Masonic Service on Wednesday at 6:30pm in the funeral home.
Private burial will take place in Oak Grove Freedom.
The Beaver County Special Unit will conduct military honors on Thursday at 11:45am at the church.
Memorial Contributions may be made to Faith Community United Methodist Church.