David R. Haffey
David R. Haffey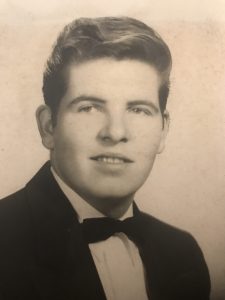 David R. Haffey, 79 of Monaca passed away on Friday August 11, 2017 in Heritage Valley Beaver.  He was born in Hopewell Twp. on February 2, 1938 the son of the late Ada and Chick Haffey.  He was a retired millwright for Pittsburgh Teledyne.  He was a member of Monaca's 5th Ward Volunteer Fire Department for 35 years.  David enjoyed spending his time repairing lawn mowers. He was a US Army Veteran and a member of the New Beginnings Church of the Nazarene, Monaca.
He is survived by his wife of 56 years, Thelma Haffey; 3 daughters and sons-in-law: Tammy & Paul Daugherty, Janice & Brad Young, and Jenny "Pooh" and Steven "Woodeye" Perell;  4 grandchildren: Jesse Daugherty, Jake (Hannah) Daugherty, Austin Young (& Katelyn Chambers),  and Colten Perell; 3 great grandchildren: David Wayne, Gideon Bailey, and Alaina Marie.
Friends will be received on Monday from 11am until the time of Funeral Service at 1pm in the Huntsman Funeral Home and Cremation Service of Rochester.  502 Adams St.
Private interment will take place in Sylvania Hills Memorial Park.
"Never stop thanking God for all the wonderful gifts he has given."