Sandy-Anne Marie Franzese
Sandy-Anne Marie Franzese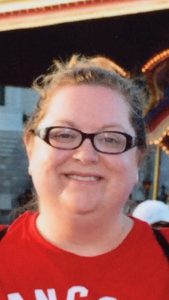 Sandy-Anne Marie Franzese passed away suddenly and unexpectedly at the age of 32 on April 23, 2017. She was born on November 9, 1984 in Patterson, NJ, the daughter of Margaret (Melhorn) Franzese and the late Edward Franzese.
In addition to her mother, she is survived by her sister Kristy Otto and her husband Chris, her brother Thomas Franzese, and two nieces, Lillian and Brooke Otto. She is also survived by her "best friend", her dog Stu.
After a courageous and long battle with depression, she is now at peace with the Lord.
A church service will be held at 3pm on May 28 at Ohio United Presbyterian Church: 1236 Longvue Ave., Hopewell, PA 15001. Immediately following there will be a "Celebration of Life" at Kristy and Chris's house.
The Huntsman Funeral Home & Cremation Services of Moon Twp. are in charge of arrangements.
If you or anyone you know suffers from mental health issues, there is help: Re:solve Crisis Network 888-796-8226
Memorial contributions can be made to Animal Friends (www.thinkoutsidethecage.org) or Good Samaritan Hospice at Heritage Valley, Beaver (www.concordialm.org)