Charles Joseph Seiber IV
Charles Joseph Seiber IV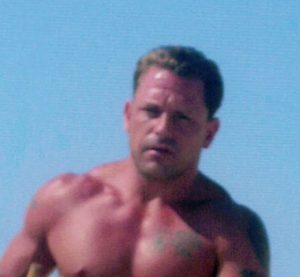 Charles Joseph Seiber IV, 40, of Daugherty Twp., left this world to go to a better place on May 5, 2017, ending his fight to live a normal life free of depression and addiction.   He was born on May 21, 1976 in Huntington, WV.
He was preceded in death by his grandfather and grandmother Lusher, and Grandfather and Grandmother Seiber.
His mother Hilda Eaddy and stepfather Willie Eaddy of Rochester have a big hole in their hearts for all the parents and addicts and for our son, who fought a battle he could not win.
He is survived by his son Evan Seiber of Freedom whom he loved so much, four sisters: Debra Fitzpatrick, South Point, OH; Charlene Kouns, Chillicathe, OH; Cynthia Seiber, Elyria, OH, and Christine Halvorson, Elyria, OH; nephew: Stephen Seiber, and two nieces Tiffany Fitzpatrick and Hailey  Branscum; an aunt Sherri Hart and a cousin Randy J. Hart.
Charles was on life support several years ago and fought hard to live.  He was well known at the meetings for addictions.  He had a damaged heart and a meeting with heroin ended his life.
Friends will be received on Wednesday from 11am until the time of service at 1pm in the Huntsman Funeral Home and Cremation Services of Rochester.  502 Adams St. Rochester, PA 15074.